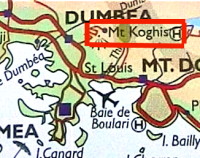 Imported "Caraïbe" pine tree.
At 20 km away from Noumea and 500 metre of elevation, the sight that extend around you from the restaurant area is fantastic and the path which climb up to the mountain makes you discover the unique tropical rain forest.

For emotional experience, amateurs will find there isolated cabins built up high in the trees..



A restaurant, simple but cozy, offer a good opportunity to prolong the stop.

Not to be missed
Fond de page : fougères arborescentes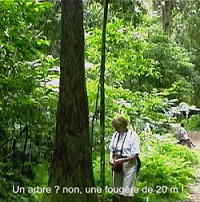 This tree is a giant tree ferns which tops at nearly 20 metres. They are the taller in the world and to see the like palm tree foliage, come here. OK ??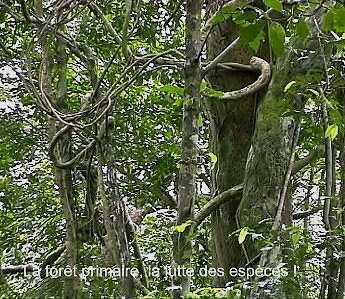 The vegetation, pushed up both by temperature and damp struggle for life and grows on everything that can support it, alive or dead.
The lianas and others parasites seems fight without mercy.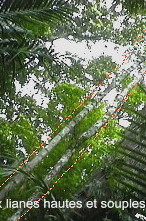 TARZAN !! Shake up one of these lianas and you will be surprised by its suppleness and much more by its inertia : despite your efforts, it will stand aside during a few seconds before getting back to its initial position. It is the time the movement is transmitted up and down.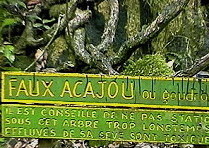 Don't sleep under this tree, it is poisonous ; so we didn't try and kept away.