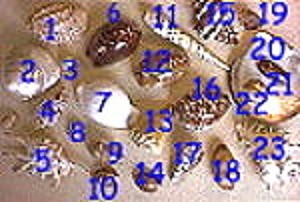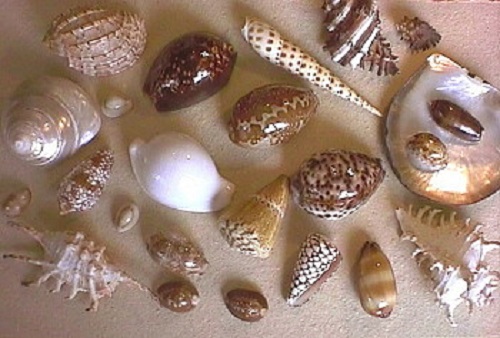 The nautilus, as for numerous marine animals, is remained almost unchanged during million of years. See also "surprising oceanic life" in addition for this curious animal, strongly linked to the moon.
One finds small works rather complete on the subject ( the shells. On the spot, the choice is more significant and is more specific.
Here a small selection, but the the choice is vast. (French/English popular names) :
1 harpe, 2 troca nacrier (cleaned with acid), 3 porcelain currency, 4 textile cone 5 araignée, ptérocère (spider).

6 porcelain, 7 white porcelain, 8 porcelain currency, 9 porcelain, 10 porcelain head of snake (small).

11 térèbre (terebrate?), 12 porcelain mappa, 13 cone (general?) 14 porcelain head of snake (small).

15 murex 16 porcelain tiger, 17 marbled cone, 18 porcelain mole.
19 small murex root 20 nacre (mother-of-pearl ?), bivalvular containing an olive 21 and one small porcelain deer 22, 23 murex.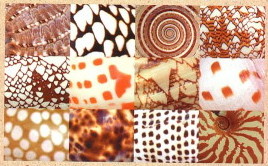 Both A few patterns and colors for cones and other shells. See also risks and dangers about these animals.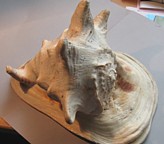 a "casque" in French (helmet). 1,7 kg, size 24, 17, 16 cm; A beautiful piece, whose colour has vanished 40 years later. Collectors hide their best. Here in its natural position Click to see under.