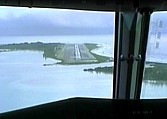 Too big aircrafts, don't even think at it.
We are on board of an ATR 42, a French-italiano bi-propellered aircraft.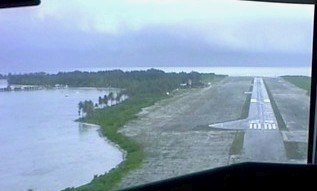 It is always shaking a bit before landind.. and after landing too, because the runway was not perfect here, at that time. On left hand, on can see a pontoon. The small airport is amid coconut trees.
It is now necessary to take a boat to reach Vaitape ("va-e-ta-pe" "ta-pe" somehow like tape-stry)