city monuments'>
| | |
| --- | --- |
| hibis, the reality, nothing else. | hibis Curiosity. |

French
this page, fountains, campaniles..


Provence,
While passing through its village, slow down and look around. hibis




A "mossy" of great charm.

hibis

This one has long, rather unusual tubes. Simple usage convenience, or to avoid limescale and moss ? hibis
A modest one, middle of a square. hibis
More sophisticated, with his golden angel, we are in a very tourist small seaside town (Var coast).
hibis
foot detal.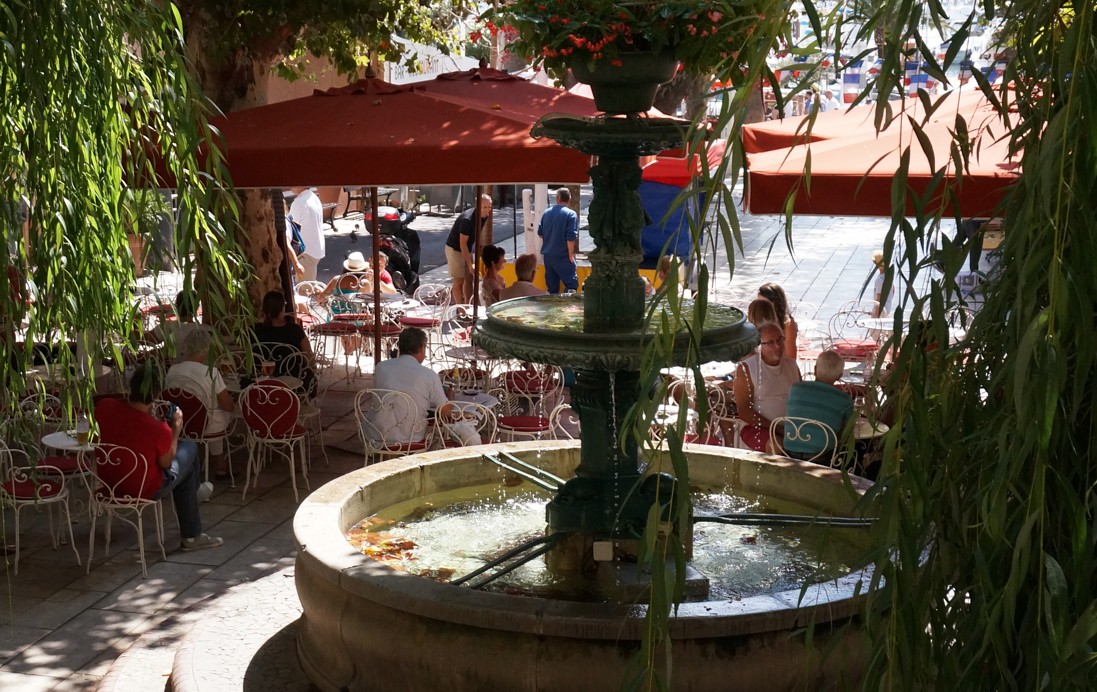 Finally this one, at the foot of a retaining wall, that brings freshness under the shades, very appreciated at a table of the brewery. We took a local specialty there. In front, at the end of a sunny terrace, the marina is not far, and unfortunately pleasure boats cover the sea. A CLICK to plunge you in the well-being.
---




The campanile


Unlike chuch bells, its has a unique bell, intended to alert the population of a village. He is independent of the church and set apart.

hibis This one is quoted on a well-known French tour guide (tire manufacturer).
This campanile is more secret, on a rock, close to the motorway, behind the mountain of The Maures.. You will have to climb up to the old village, named "old.." (cane..)
hibis

..

..An authentic village , self-protected, without trade, tourists, not even a café or a shop, but with his place of the micocouliers. (*) (*) name of southernmost origin; tree of the moderate and tropical countries (max 25 m high). Very hard wood used for hay forks, canes and handles of tools. hibis.
---

A small ver touristic town in the Vaucluse, at the foot of the Luberon, with a name that is inspired by Alphonse Daudet for his Provençal tale, often heard at Christmas, "The Cucugnan's Curé "he had liked it.   The"CU"
Cucugnant would mean nipple ?
---
Ariège tower walls.

These bell-tower walls exist also in Britanny (right), in Provence, but not also significant.
---
| | | |
| --- | --- | --- |
| South France tower bells | Brittany bell tower, massive and curious, with "its watchtower" (stone balcony all around) | Bell tower near Sables d'Olonne (marsh), with the same possibility of observation, but under cover (stone balcony all around) |


houses, frontages.. Basque country, Brittany.